If you have been entitled with the task of clearing out the home of a deceased parent or a close relative or friend, prepare yourself not only for a ride on an emotional rollercoaster but also for a lot of hard work because you will need to:
Sort through every single possession of the deceased
Decide what to do with all the items
Dig out important documents
Combine all of that with the sadness that inevitably comes after the loss of a loved one and you will get a quite unpleasant task. However, with the right set of mind, you will be able to handle it all like a champ.
Do it step by step
Don't assume that you will be able to do everything for a day or two. After all, the property is filled with a lifetime's worth of possessions. So, going through all of them will take you quite a lot of time. Usually, such a process requires at least a few weeks or even months. Therefore, don't overwork yourself and spend just a few hours every week clearing out the house.
Fight the guilt
You may feel guilty whenever you have to get rid of the deceased's possessions. No matter whether you choose to donate, sell or throw them away, it is highly likely that this process will make you feel uncomfortable.  But remember that you can't keep everything. To make things a little easier, start by getting rid of the junk in the house, like broken appliances, old furniture or worn-out clothes.
Fill a box or two with memories
Make sure you save all the photo albums and the items that have a sentimental value for you. If there are too much of them, ask other members of your family whether they would like to keep something as a sweet memory.
What's the home's future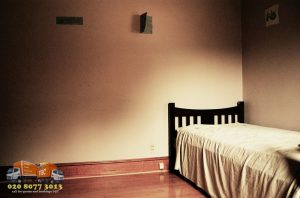 Finally, it is time to decide the fate of the deceased' house or apartment. Most people who are faced with such a choice, avoid moving in the property themselves as they fear that the home will be a constant reminder of their loss. Another option you have is renting it out. Some districts in London like E10 and E15 are a hotspot for tenants since they are not only affordable but are also undergoing some regentrification. But don't forget to hire a thorough house clearance company in Leyton before you officially become a landlord. Such businesses will collect and haul all unwanted items from the home quickly and effectively. Do the same if you choose to sell the property. Some homes in fashionable districts like E17 need a bit of a facelift and hiring a trusted home clearance team in Walthamstow Village is the first step to that.
Last but not least, carefully read all of the documents you find in the house before you throw them in the bin, especially those related to the property and utility providers. Consider scanning them to avoid losing anything in the chaos that comes with every home clearance.