Ever since the early-19th century, London is known as one of the greatest education hubs in Europe. The city is filled with a wide range of schools many of which are among the best in the country. But some districts in the capital perform better in the sphere of education than most others.
Boroughs with the best schools
There are more than 50 primary schools in London but data shows that the best of them are located in mainly in three of the city's boroughs – Kensington & Chelsea, Richmond upon Thames and Greenwich. In fact, these three areas have the leading primary schools not only on the territory of the UK capital but in the whole of the UK in general. According to Ofsted (Office for Standards in Education, Children's Services and Skills), about 95% of all schools in the Royal Borough of Kensington and Chelsea are rated as either "outstanding" or "good." Kids who study in the area tend to have the highest average exam scores in the country.
Richmond upon Thames is home to St Paul's School which is among the most prestigious and exclusive education institutions in the country. The school itself was originally established back in the early-16th century and it currently has nearly 900 students. As for the Borough of Greenwich, the other leader on the list of best London schools, it offers an impressive selection of options for parents who want to provide their children with first-class education. This part of the UK capital is home to comprehensive, primary and a few private schools.
Pictured: Harrow High School
The problem with good school areas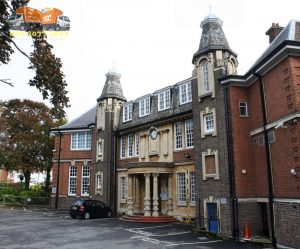 As you certainly know, good education can be quite costly. Most of London's top-performing schools have annual fees that can reach up to more than £35,000. To make matters even more difficult, if the education institution is set in one of the above-listed London areas, you will need to prepare for higher cost of living as well. For instance, if you want to move with your family to the mecca of good London schools, Kensington & Chelsea, you will need to spend an average of £2.6 million on a home in the borough. Hammersmith & Fulham, which also offers easy access to prestigious local schools is a slightly cheaper option but for most Londoners, it is still too expensive. That is because homes in the area cost around £1.22 million on the average. Add the annual school fees to the equation and you may need to sell a kidney or two if you want your kids to go to one of London's top schools.
Cheaper alternatives
If you are on a tighter budget, you may consider settling in Hounslow or Havering both of which have a number of "good" and "outstanding" schools and are among London's 10 cheapest boroughs. Relocating to the Borough of Harrow would also be a wise choice if you want your children to live closer to first-class schools. The main town in the borough is Harrow HA1 and although it does not offer a wide selection of schools, it is home to the popular Harrow High School. Hatch End HA5 is a district that is much smaller in size compared to Harrow but it is cheaper to live in and it is home to Hatch End Pre-School and Day Nursery.
Some of the most prestigious schools in the borough are located in Pinner. The problem is that this particular district is incredibly pricey. Similar is the case with Stanmore HA7.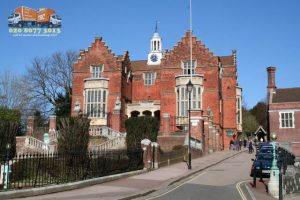 Luckily, there are many young professionals and college students in the two districts who are looking to rent a room in the area. Therefore, take advantage of an affordable house clearance service in Pinner to declutter your home and make room for a tenant or two. You can follow the same strategy if you are living in Harrow on the Hill. The district's Harrow School is one of the best and most exclusive schools for boys in the country but the area itself tends to be a bit hilly and it has many narrow streets. That is why hire a team of vetted house clearance professionals in Harrow on the Hill who will safely clear your house from all unwanted items so that you can rent out part of it and make some extra money for your kids' education.
Pictured: Harrow School in Harrow on the Hill
Some of the best schools in the Borough of Harrow include:
Harrow School
The John Lyon School
Whitmore High School
North London Collegiate School
Harrow High School
Hatch End High School