Westminster is part of London that has the status of both a city and a borough. But that is hardly the only special thing about it. Westminster has one of the highest population density rates in the English capital but there are still areas on its territory that will provide you with a much-needed privacy. The problem is that these districts are usually quite expensive. This London borough is famous for its many exclusive and affluent neighbourhoods. But given Westminster's fantastic location, West End roots, iconic shopping streets and first-class properties, that is barely surprising. For the most part, the borough has a residential character and it cannot be compared to the City of London despite the fact that it too is home to many international companies. Another thing for which the London Borough of Westminster deserves special attention is its abundance of listed buildings among which are:
National Gallery
Buckingham Palace
Wellington Arch
War Office
Paddington Station
St James's Palace
Covent Garden Market
Hanover Lodge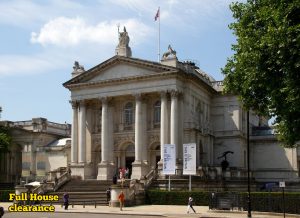 But which are the best areas in the City of Westminster? This is a tough question to answer because almost all districts in this part of London are special in one or another way. Still, four neighbourhoods seem to stand out.
Pictured: Tate Gallery
Knightsbridge
Expensive – that is the fastest way to describe Knightsbridge. Everything from the local property prices to the boutique shops and restaurants in SW1 requires one to spend a ton of money to be able to enjoy them. But billionaires love this place and why wouldn't they? This neighbourhood has been known for its high class for many years now and it is surrounded by other exclusive areas such as Belgravia, Chelsea and South Kensington. Probably the only affordable thing in SW1 is the budget-friendly waste clearance services in Knightsbridge offered by Full House Clearance.
Marylebone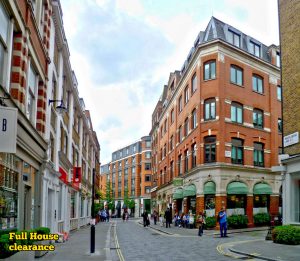 The next Westminster district on our list is Marylebone. In many ways, it reminds of Knightsbridge – living here is pricey but it gives you access to amazing restaurants, top-notch boutiques, luxury homes and premium-quality waste collection services in Marylebone W1. Still, compared to SW1, this part of the borough feels less crowded and down-to-earth. Amidst Marylebone's opulence, one can see small and charming bookstores, cosy bakeries and tiny stores that sell homemade products such as jams, for instance. Nevertheless, the area fails to attract families because properties here have sky-high prices and because the local bar and nightlife scene is quite busy.
Pictured: Marylebone Lane, Marylebone
Maida Vale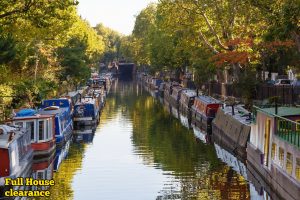 With so many desirable and exclusive districts in Westminster, it is hard to get noticed. Just ask Maida Vale! This residential district is also set in the borough but it seems that it has always been living in the shadow of Marylebone. Both areas are sitting right next to each other and yet Maida Vale remains one of the off-the-radar affluent districts in the London Borough of Westminster. Although small, the neighbourhood packs enough fine restaurants and shops to find a place on this list. The best thing about it is that while it tends to be more expensive compared to most other London districts, Maida Vale is more affordable than most of the places that surround it. Locals enjoy easy access to gastropubs and reliable waste clearance services in Maida Vale W9. What is more, they get to live in the Little Venice because this is how this district is known around London. Why? Because there are many canals that pass through its territory.
Pictured: Little Venice London
Lisson Grove
The City of Westminster is not only about expensive mansions, high-end fashion stores and refined restaurants and bars and Lisson Grove is the living proof of that. In the past, this used to be a place of slums and poverty but today it is a freshly-gentrified district that is excellent for shopping, entertainment, cultural tourism and even studying because there a several very good schools in NW8 among which is the King Solomon Academy. This is one of the most reasonably-priced areas in London's Zone 1 and the availability of low-cost junk clearance services in Lisson Grove NW8 is yet another reason to love this part of Westminster. There many fantastic attractions and landmarks in the district such as London's biggest indoor antiques market Alfie's Antique Market, Fisherton Estate Conservation Area, the Cockpit Theatre and more.
The London Borough of Westminster is exclusive and expensive but also quite extraordinary and exciting.