Spring is a truly wonderful time of the year – flowers are blooming, birds are singing and the whole world is coming to life. So, probably the last thing you are thinking about in spring is… junk. That is quite misfortunate because this is the best season to do some recycling.
Why spring is a great time to start recycling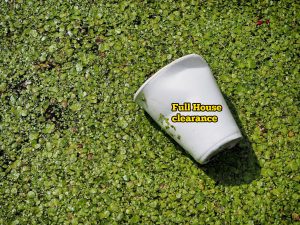 If you don't have the habit to recycle your old junk, now would be the ideal time to change that. The weather is just right (not too hot and not too cold). Also, spring is a recycling-friendly season because you can easily combine some of your eco-friendly efforts with your annual spring cleaning routine. In addition to that, there are many recycling initiatives and campaigns organised in different parts of the city. Last but not least, the beauty of nature will constantly remind you of itself and inspire you to protect it.
One of the main reasons why some people do not recycle is because they believe that this will require too much of their spare time. Simply said, they view it as an inconvenience. That, however, is far from being the case because even small steps such as separating your rubbish or relying on green service providers such as Full House Clearance's eco-friendly waste clearance in Shacklewell E2, N16 count. But there are many other ways in which you can recycle this spring.
Declutter your entire home
If you are planning to do some spring cleaning around your home, you are probably going to declutter some of your rooms anyways. However, make sure that when you are doing this you don't simply chuck everything in a bin. Remember that you also need to do some recycling. Therefore, separate your unwanted items into four different piles:
Things that you will repurpose;
Things that you will donate or give away;
Things that you will try to sell;
Things that you will throw away;
To take care of pile #4, i.e. the items you wish to throw away, call in a professional waste clearance company in South Hackney E9 or in any part of London. Make sure you find a firm that is licensed and which works in close partnership with local junk depots and recycling facilities. In that way, you will know that your rubbish will be handled and disposed of in the eco-friendliest manner possible.
Get creative
Before you ring up a local team of rubbish collectors, think whether you can repurpose some of the items of which you are planning to get rid. If you are not in a creative mood, go online and look for some ideas. Give an old jar a new life by upcycling it into a lamp or even turn an old suitcase into a trendy coffee table. They say that one man's trash is another man's treasure but you can easily change that around by finding treasures in your own pile of junk.
Composting
If you have a garden, consider composting. This is one of the easiest and most sustainable ways to get rid of some of your rubbish such as tea leaves, egg shells, old leftovers and etc. The best thing about composting is that it can do wonders for your garden.