It is common knowledge that once the kids come, it becomes much harder for the parents to continue living the same way they did before. Everything changes when you have a new member of the family. One of the first areas of the household that begins to suffer when your offspring is born is the way you keep the house in order. Many people are going to tell you that you just don't.
But maintaining hygiene and clutter away from your home is also something very important. A tidy house will have a positive effect on your psyche as well as the way you actually take care of your little ones. That is why we have gathered some useful tips for you to follow that will ensure success without too much stress or strain.
Divide the work into manageable chunks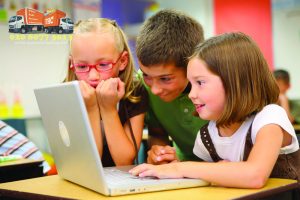 Forget about spending a whole day cleaning and putting things in order. Now that you have a baby, you will either need a full time housekeeper or be content with the fact that you will have to rearrange your schedule. Naturally, when the baby is asleep you cannot be vacuuming. Actually, you'd much rather prefer to sleep too, and you should. But when you have the energy and fifteen minutes to spare, you can dust the cabinets in the kitchen or do the dishes. Separating the work you have to do into small pieces will not only provide you with the opportunity to do it when you have some time to spare, but also give you a sense of accomplishment that will boost your morale.
Get your partner involved
We live in a day and time when this point should not be a subject for debate in any way, but we still feel obliged to mention it. Getting your significant other to help you with the housework will enable you to finish everything faster, or at least not fall behind too much.
Buy less, re-use more
In order to reduce the amount of clutter and rubbish that invade your home, you will need to think more sustainably. Opting for reusing certain items such as glass bottles, or giving up on the plastic shopping bags would be a good step to take.
Think about professional services
We are not talking just about hiring cleaners, but also making use of professional house clearance services. Getting rid of the junk in your home, and in a fast and efficient manner for that matter, will do you much good and leave you enough time to look after your kid(s). No matter whether you live in Harefield, Hillingdon UB8, UB10 or any other part of Greater London, you will definitely be able to come across a reliable and affordable service.
Give up on the idea that everything is going to be perfect
Let's face it – with kids around to take care of you will never have enough time to keep all in perfect order. The thing is that this should not be so important. Just do the best you are capable of.