Family, friends, success at work – all those things can make us feel better about ourselves and increase the levels of satisfaction with one's everyday life. But there are other, seemingly smaller things that can actually make the real difference here. Keeping an impeccable home can actually have surprising positive effects on our happiness and comfort.
Why is a nice home important
When you come to think of it, you spend at your house or apartment a major portion of your life. What makes the difference between a mere house and a home is the level of comfort that you experience while you are in it. Even if you do not own the property, but just rent it, you can still make it better.
A home is a person's castle – and it should reflect them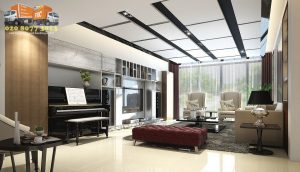 An easy way to make your home better is to decorate it in a manner that actually shows who is living in it. Since that is you, the rooms in your apartment and house should actually demonstrate something about your personality. It could be:
The decoration of the walls – a particular colour or a set of paintings and photographs that you like
If you are a book lover, a focal point in your living room can be your personal library
The kitchen is one of those rooms that are most heavily used, and you like cooking, you can just arrange your tools of trade in a way that is easy to access.
Those are just a few suggestions. Think about the way your dream home is to look and then work to turning your current place into such. We can guarantee that it will be a process that you are going to enjoy.
Waste management and hygiene are important
You need to understand that if you have a healthy place to go back to after work, you will be a happier and healthier person yourself. In order to achieve that you should make the effort to not skip take care of the chores such as cleaning, tidying up and laundry. Clutter is another problem that busy modern people who work all day often face. You can manage it by carrying out a house clearance every once in a while. There are plenty reliable rubbish removal companies in Grange Park and other parts of Greater London you can count on in that respect. No matter whether you need a swift house clearance in Old Coulsdon CR5 or  a licensed and really dependable waste collection service in Nag's Head, you can rest assured that you will have no trouble finding such.
Have people over as much as possible
Some people enjoy being the host, others not so much. But if you gather your friends and loved ones at home every once in a while, we can assure you that you the walls of the whole property are going to soak up the good vibes and make you feel much better for yourself. There is nothing better than having the people closest to you, in the place that you love the most spending time at.