Most organisations which perform regular clearance of their premises such as offices, warehouses, storage yards etc. will have the option to receive waste reporting services by their rubbish removals service provider. Waste reporting as the name suggests is a report, or a document generated by the rubbish removals company which confirms how much, and where was the waste in question disposed of. Waste reporting is important on many levels.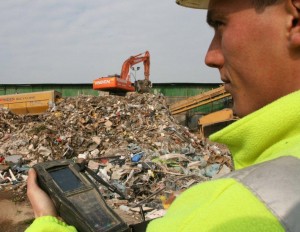 First of all, waste reporting is important for the organisation itself as these documents are a valid proof that the waste and rubbish generated by the entity has been dealt with properly and within legal regulations. Companies can incur hefty fines from the government if waste is not managed and disposed of properly. Waste reporting is also the documental means through which a given company can receive certain government benefits or preferential tax options. Effective waste management can make a company eligible for many benefits, however not generating waste at all, or as little as possible is the better option in this case. Most of the waste clearance operators in the city of London, will be able to provide their customers with some sort of waste reporting document.
The most common and widely available waste reporting document is the duty of care, or waste transfer note. This is issued for each waste collection from the premises. Usually the document is emailed to the relevant person at the company. The waste transfer note should accurately reflect the type, amount, weight and volume of the waste cleared from the premises. Specialised rubbish removals companies around London can also issue monthly waste reports, this is usually reserved for larger organisations such as factories, plants etc. which require fixed schedule rubbish removals frequently. The monthly or weekly waste management report includes information on the rubbish and junk cleared, and where it was taken for processing or recycling. The waste report also provides easy to understand stats on amounts of rubbish and types of rubbish collected and disposed of, during the last six or twelve months.
The better house clearance companies in London have also made all this information available to customers online. Detailed record of billing, collections and waste transfer notes is made available to customers in real time. As expected waste management practices are being modernised for more efficient and timely collections. Better management and disposal procedures will make dealing with rubbish more affordable.