Hammersmith and Fulham is a small London borough located in West London. It was established back in 1965 and, according to the latest census, it is now inhabited by more than 178,000 people. It is hard to describe the borough with just one word. That is because it is like a puzzle made from pieces that come in all sizes, shapes and colours. There are nine different districts in Hammersmith and Fulham. However, often the only thing in common between them is the fact that they are all located in the same borough.
Main districts in the borough
Fulham functions as one of Greater London's key centres. Since it is set on the north bank of the River Thames, it offers locals the chance to enjoy great pastime activities in the open. The neighbourhood is also among the borough's hottest real estate markets since it has a good selection of shops, entertainment facilities and green space. Still, the area is probably best known as the grounds of one of the most successful football clubs in London – Chelsea F. C. A key landmark in the district is Fulham Palace which was built more than 1300 years ago.
Unlike Fulham which is mainly a residential area, Hammersmith has a more commercial character. Many large companies are based namely in this part of the English capital since the district is located very close to London's central areas. But Hammersmith is more than a business hub since it also boosts an impressive number of trendy music venues and pubs.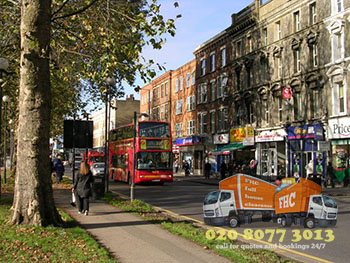 Shepherd's Bush is located north of Hammersmith and it has a population of more than 12,000 people. It is not uncommon to see new flat buildings side by side to old Victorian houses in this district. Shepherd's Bush Common or Shepherd's Bush Green is a big open green area situated in the heart of this Hammersmith and Fulham district. Surrounded by three of the busiest roads in Shepherd's Bush, the park is like a lush oasis in the middle of the neighbourhood.
West Kensington is another main district in the borough, despite the fact that a small part of it is located in the Royal Borough of Kensington and Chelsea. It borders with Shepherd's Bush to the north and with Fulham to the south. West Kensington seems to lack the big parks seen in the rest of the borough. However, it is home of many great restaurants, shops, as well as the Olympia Exhibition Centre. The Queen's Club Championships are also held in West Kensington.
Parsons Green may not be among the most popular Hammersmith and Fulham districts for tourists, but exploring the borough without passing through it would be a real crime. It is a neighbourhood popular among the rich and famous. This means that it is quite expensive, but it is also incredibly charming. The homes in the district are set around a triangularly-shaped park, which can make you forget you are in the middle of a large metropolitan city like London.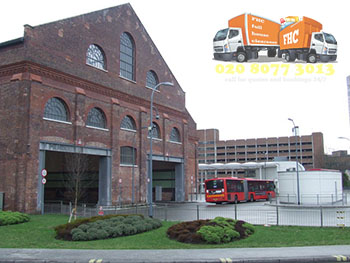 White City reminds of Hammersmith because it, too, is a predominantly commercial area. While many people know that the BBC Television Centre is located namely in this district, very few have heard that White City played an important role in the 1908 Summer Olympics. The prestigious event took place in a stadium in the area.
One of the more unusual districts in Hammersmith and Fulham is definitely Wormwood Scrubs. Most of the area is an open space, but there are a few large institutions which are set around its outskirts. Among them are the Hammersmith Hospital and the HM Prison Wormwood Scrubs.
Sands End and Old Oak Common are two of the borough's lesser-known neighbourhoods. That is because they both were used as industrial areas in the past. In more recent times, each of the districts has taken steps towards diversification and gentrification. Old Oak Common is expected to add a few office buildings, homes and a football stadium to its skyline. Sands End, on the other hand, already offers prime quality waterfront properties. In addition, it has become popular for its chic music venues, as well as for hosting an annual jazz festival.