The London Borough of Lambeth is a place with a special charisma and energy. That may be because it is incredibly multicultural. To be more precise, it is estimated that one-third of the people who live in the borough are part of an ethnic minority. Lambeth is also very density populated since it fits 324,000 people on a territory of only 10,36 square miles. Since local property prices are low and the nightlife scene is vibrant, most of the people who live in the borough are young.
The heart of the borough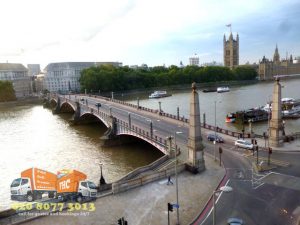 The main district in the borough is Lambeth SE1. It is set right in the heart of London yet it is not as crowded as other central London districts. Lambeth is located on the banks of the Thames, opposite of Westminster. As a result, it reveals breath-taking views to the city's most iconic landmarks, among which are Big Ben and the House of Parliament. So, if you are a tourist in London and you are looking for the perfect shot of the capital's famous sights, go to Lambeth. The district itself is filled with attractions. From Lambeth Palace and Imperial War Museum to London Eye – there are plenty of remarkable things to see in this lovely London area. Getting to Lambeth is very easy. It is connected to the other side of the Thames via Lambeth Bridge, which is known as the shortest bridge in the UK's capital. Also, the district is a key transport centre that connects central and south London.
Home to London's most artsy spots
The borough of Lambeth has established itself as one of the trendiest and hippest areas in London. That is because it is home to districts like Brixton and Clapham. Both of these places are famous for their busy nightlife and fashionable yet quite casual atmosphere. If you read through a London guidebook, you will even notice that Brixton SW2, SW9 is listed among the city's top landmarks. The entire district is a sight of its own since it is one of London's first quarters. That is why it practically has everything. Shops, bars, restaurants, film theatres, music venues – you name it and Brixton will give it to you. The greatest thing about the district is its multicultural community. People from every corner of the world have chosen to settle in Brixton. The local Brixton Village Market is as diverse as the district's people since it offers food, fabrics and products from India, South America, Asia and Africa.
Clapham SW4 borders with Brixton to the east and it has a similar vibe to that of its neighbour. It is preferred by young people and it is filled with great shopping spots, especially along Venn Streets and Clapham High Street. It is hard to believe that just a few decades ago it was viewed as a very ordinary and uninteresting area. Unlike Brixton, however, Clapham reminds of a picturesque village. It has a lot of green space, most of which is in Clapham Common, and it has preserved many of its old buildings. That is particularly the case in Clapham Old town which used to be the district's market in the past. Today, it offers an abundance of Georgian and Queen Anne architecture and boutique shops.
Shaking off bad reputation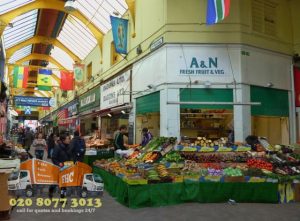 Many districts in the London Borough of Lambeth used to have a rather poor reputation in the past. In more recent years, however, the borough has transformed and it is crawling out of the shadows. Stockwell SW8, SW9 is no longer the tough place it used to be. With its gorgeous bakeries, cosy cafes and colourful art installations, it has turned into a lively part of the English capital.
Another newly-transformed Lambeth district is Kennington SE11. Although it was considered a quite boring place in the past, now it is a desirable area among first-time property buyers. That led to a rise in the number of locally-owned shops and dining places, making Kennington more exciting and vibrant than ever before.
The London Borough of Lambeth has many attractions on its territory. The most famous of them are:
London Eye
Lambeth Palace
Florence Nightingale Museum
Southbank Centre
The Oval
Clapham Common
What is interesting about the local sights is that more than half of them are set in the district of Lambeth.